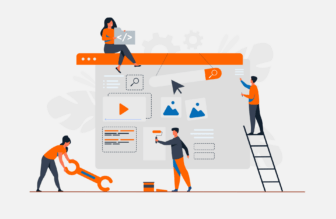 E-Store Design Services
Recently, many e-marketing companies that offer a variety of services have sprung up, including Facebook ads.
2BCart is one of the industry\'s top leaders Because at 2BCart  we are distinguished by having a professional team and a coach who specializes in everything related to electronic marketing:
From the management and work of different advertising campaigns
and designing Facebook ads and SEO and content type
make video content and graphic scans.
This is because the team at 2BCart is always looking forward to all the periodic developments that the Facebook administration is doing on the Facebook Ads and all the updates about e-marketing in general.
Marketing or advertising features on Social Media for paid advertising campaigns:
we will provide you with a comprehensive and integral service in 2BCart for the work and managing commercial campaigns on Facebook and this is through:
Develop a strategy and a complete plan for managing advertising campaigns and formulating the proposed budget for the campaign.
Make the right target on people who care about your business.
The possibility of targeting a particular country, or several countries, cities, or certain places in any country.
Ability to target by age and interest.
Making advertising and video images professional and appealing to the customer helps increase interactivity with advertising.
Manage all campaigns on a continuous basis.
Get visits, customers, and top sales at the lowest possible cost.
why is advertising your project on Facebook going to be a great success?
Because at 2BCart  we have professional management of your Facebook ad campaign with a team of professional marketing experts on Facebook that will enable you to reach your target audience.
provide great ideas for managing your ads, achieving better results at lower costs, generating more sales, and maximizing your profits
Because we\'re Facebook Page Managers
We study the business activity of the company and the service it offers and identifies the target segment most interested in this service or product and thereby obtain the highest sales at the lowest cost.
Facebook ad companies should have an aspect to keep abreast of the rapid developments that are happening due to the severity of the Facebook crisis. They should be highly experienced in the insights of the ways in which to get the best results and that the ads companies of facebook are suitable for all activities and services
When your goals are set and your target audience is selected, your ad appears to those interested in the service or product you are offering only to achieve your goals whether it\'s raising awareness of your brand and its spread, or increasing your sales and profitability.
because Facebook page managers And that\'s why 2BCart  is the best e-marketing company.
So you can contact us and get to know us and our staff from here.