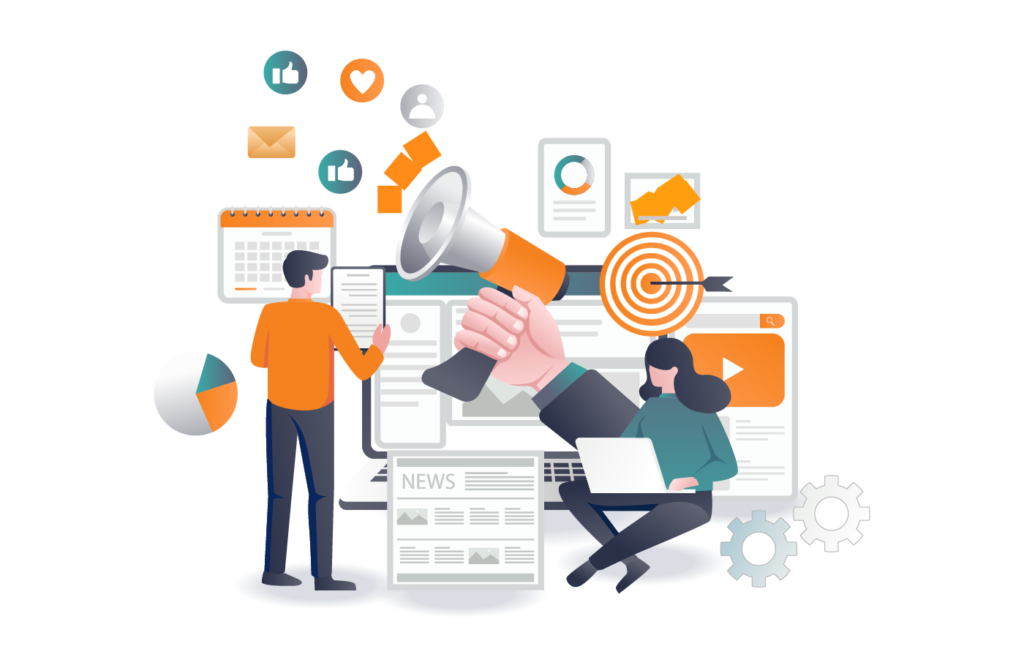 The importance of e-shop design
Ideal standards for website design
Unbalanced detail can ruin the greatest projects of all!
It happens when we lose sight of some details that may seem insignificant to some and that few people really pay attention to
Exaggerated concern about the "good looks" of most e-shop owners is one of the most important factors driving them to use more images of products of large sizes – many colors – in many transactions
Adding too many items, such as flash, audio, large numbers of HD graphics, or Java text, can result in a slower and slower load of your site.
What do we mean by website design?
Site design is the process of planning and executing multimedia content over the Internet, by means of technology styles such as the appropriate description languages for viewing on Internet browsers or other Internet-based user interfaces
It is done by several companies specializing in website design
Why is it important for companies to design websites?
Designing a website in this modern age, with the development of technology, is a no-brainer for all companies and businesses that want to succeed, and it\'s the perfect marketing solution.
Web design allows you to have the company on the Internet all day without a work deadline.
Provide an opportunity to get customer feedback on the products and services you provide through web design.
Designing the best websites saves a lot of costs, as the costs of designing websites are much lower than the costs of traditional advertising.
How to Choose the Best Website Design Company:
 Certainly, as a company or a business owner, whatever the nature of his activity, you want to profit from it and promote what you offer. But the technological development that we are now living in has forced everyone to design websites so that this can be kept abreast of, but the question that stands before everyone
What\'s the best website design company?
And how do you choose that best?
2BCart is one of the best website designers in the world, designing websites that are diverse enough to fit any business size.
What we offer in 2BCart:
The company is also working on:
Google-compatible websites are designed to be easily assembled and websites are compatible with different devices, including mobile phones, iPhones, Android, and iPhone.
Websites are designed and linked to Social Media sites to help market them more widely
Designing the websites of various companies, including tourism companies, designing the sites of real estate companies, and innovating in designing the websites of commercial companies, as well as designing the locations of investment companies, designing a medical company, and many sites.
We have Technical Support available 24 hours a day to answer customer questions and provide innovative solutions to all site owners\' issues. After-sales services, which is routine maintenance after designing sites for any company or organization.
Persistent presentations and discounts on web design.
2BCart is the best website design company. It\'s a leader in web design, design, store programming, and apps.
Design the best websites with easy-to-use controls and site design with cutting-edge technology.
Also, designing a company\'s identity professionally and better because it teaches how important it is to get an innovative brand for each company to impress.
And since 2BCart is the best website design company for many reasons
Let\'s tell you about
Some mistakes should be avoided if you design your website to make sure it has the strongest impact you can anticipate:
use a number of different fonts, lots of images, and lots of media text, and ignore the need for white space. This is a huge mistake because it will make your website look too crowded and make people turn away from your site.
Avoid colors that are visibly difficult to see, as well as vast amounts of information that are congested at the top or bottom of your site.
The easiest and fastest way to ensure a cool, tested desi Congestion of design elements
Just like designing clothes, your site should be your brand and look sophisticated
The goal is to get your visitors to understand what you are offering when you create a new website, how to access it, and to provide a more enjoyable user experience in general.
It might seem tempting to is to choose a pre-set template. Many site builders like 2BCart offer beautiful, well-modified website templates you can try to create a completely customized website.
Professional advice:
    1- When you want to create a website, you must have your website:
Perfect in design form.
Balanced for high-quality content and images.
That\'s how long a visitor can stay on your site, don\'t do the opposite or you\'ll find that most visitors will come out directly.

The Visitor\'s Vague Statements
Most of the time, the goal of creating a website is to excite the work and attract the public. People who create websites often have buttons that urge users to take confusing actions where the message is not clear.
Here are some key things to avoid:
The text is small.
Statement urging users to take action that is not clear.
Vague words.
Incomprehensible sentences.
Adding spam or mistimed popup windows can also reduce traffic at your site; a site that has a large number of pop-up windows that require visitors to subscribe to a newsletter or to perform a specific procedure has a significantly lower audience interaction with the content of the site.
Non-responsive site:
With more than 90% of people accessing the Web via mobile, or any other smart device, the lack of a responsive, non-compatible website can be a fatal blow to you when you want to create the Web site.
Always make sure your site is 100% responsive and compatible with mobile phones by choosing the Create Great Websites tool to create your own website.
Know when you want to create a website that all website creators are not equal in how websites are designed. You should be sure that most of these modifications will make your site mobile compatible.
Your site should be more responsive to competing websites when viewed on other smart devices, so be sure to select and verify multiple formats.
This number may surprise you, but it has been found that nearly half of the visitors to the site will leave the uploaded sites in less than three seconds. If your site is slow, you\'ll lose a lot of visitor traffic.
The solution to the site\'s acceleration problem can be as simple as compressing the images in it, and choosing a faster web host. Also, make sure that any additional components that are not useful or necessary are uninstalled.
Do not consider customer requests
When you want to create a new website, you have to put the visitor\'s interest first, everything you add when creating your own website has to focus on the two most important questions:
\"Who is my client?\"
"What does he want?\".
We all want our online store to look amazing, and it has the best rates of visibility on search engines because that\'s what it will bring us.
But in fact, that\'s far from the truth, when you build your website according to your preferences, you need to put the needs of your audience before what you want because they are the ones that benefit from your work.
Solution: Search, discover exactly what your target audience wants from your site, and integrate their aspirations into your design.
Often one of the biggest mistakes employers can make is to create content or a site according to the things they like without thinking about a customer\'s request.
Ways to avoid this error by:
Mobility: Make sure mobility is clear, simple, and easy and ensures customer demand.
Great Content: Make sure your content style and language are appealing and informative, and not limited to a single audience if you want a large number of people to read it.
Analytics: You might think your site looks amazing, but without testing every item you might waste time and money.
Free tools like Google Search Console and Site Builder tools like 2b cart help you easily access your site\'s analytics.
A little bit of a search engine optimization rate
This could be a huge mistake when it comes to the Web. Your site may look perfect, and the content is great and convenient, but without search engine optimization, your site links may not appear in search results on sites like Google.
While optimizing search engines is an ongoing process, it\'s very important that when you create a website, the first thing you should think about doing a search is improving the visibility of the site in search engines.
In order to find your website on search engines, you must have metadata that uses your keywords and is based on how your audience searches for your product or the services you provide.
Content quality is known to be the single most successful element in the successful evolution and growth of a website. High-quality, native content is essential for increased interaction with your site.
To prove your credibility, exceed the content type you\'ve chosen, and improve your search engine ratings. You have to know that good content is king, and marketing is a proven way to prove dominance.
engine optimization tools
The SEO is far beyond keywords, although keywords especially long-tailed keywords, are necessary if you want higher order and increased free traffic.
Designing websites is one of the most important and influential steps in your brand\'s emergence, so be very careful to choose from the web-design companies that will last for a lifetime
2BCart: You really have the opportunity to set up your e-Store at a standard that\'s consistent with Google search engines, with the nature of your product, with all the tools that you can use to attract your customers, increase your profits and boost your brand.
Feel free to contact us for questions or requests for help.