2Bcart is powered by BestBuyEgypt
we are a select group of specialists who have been working passionately in the field of electronic commerce for many years, and we decided to help the entrepreneurs who deserve a real opportunity so that their projects may develop without complicated steps or high costs in a short time.

+50

65%

150

+10
OUR STORY:-
We've come to you from the far future to bring you cutting-edge approaches to rapid progress, create a brand name that is distinctive to your projects and make the most money with the lowest cost and in the safest ways.
The whole world is selling through online stores, bypassing all of the dangers and fears of the past
So we did a detailed study of all the obstacles you might experience, so 2BCart guaranteed you a 100% success experience.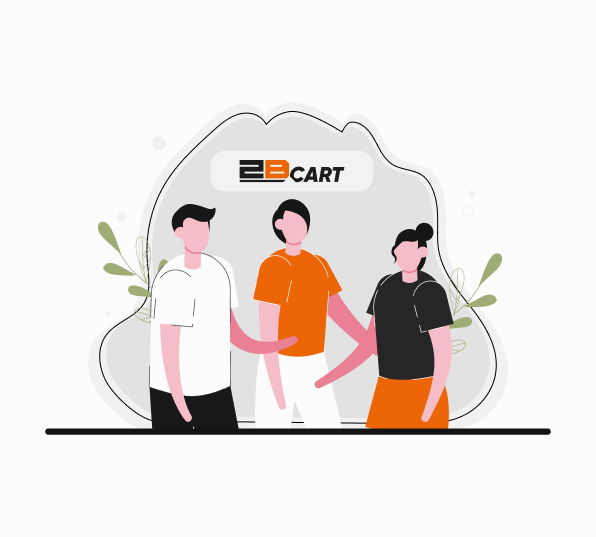 Because 2BCart introduces you to a perfect E-store by simply recording you, and in a matter of minutes, your products are uploaded to Google Shop and all the social media platformsleading to:
Profit more than doubled since the store was started.
your products reach local and international markets more easily.
It reduces the pressure of choosing reliable shipping companies and helps you display multiple ways of paying electronically in different installments and facilities to your customers.
creates very high credibility between you and your customer in the long term and boosts your brand in the minds of your customers and competitors.
2BCart offers you the opportunity to create an online store through a free 14-day experience.
You can see all your products uploaded on all social media platforms.
You are contracted with the shipping companies and supported by electronic payment methods and many facilities systems.
Have a professional team that supports you right away.
2BCart offers a strong, specialized team you can easily connect with, providing you with the full
support of the first e-Store to the ideal e-Marketing methods across all social media platforms.
While most companies have a hard time figuring it out, most don't have the luxury of instant
feedback when there's a technology failure with you.
So we consider it our competitive advantage that you can never lose sight of.